A lot has happened since the start of EMFi and I like to believe we proved ourselves in this period.
First, just a short recap of the last weeks/months.
We sold over 6.2mil shares in 3 phases of our IPO
We broke all records on the EGSEX stock exchange
We more then tripled our estimated dividends for our first month
We invested in shares, bonds and savings
We made over 2 billion in market-making and share-trading
We introduced margin-trading to the EvE community
We introduced stock option trading to the EvE community
We saw our stock trade over double IPO value
We saw the largest BUST of eve history in the financial market (SVE)
We saw the largest BOOM of eve history in the financial market (EIBI)
We hired 2 more staff members to field our External Due Diligence office
We became a brand name, EMFi stands for clarity, transparency, honesty, diligence and profit!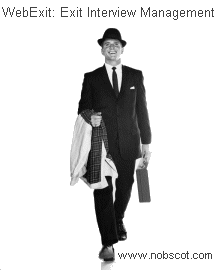 Now it is time to release the remaining shares in the EMFi wallet to the public. As stated in our charter EMFi won't release more shares then the 10m that were originally created.
It is always tricky to set a price on these remaining shares. Set it too low and you upset current investors (that may have paid more or that will be mising out on profits) set it too high and the SMO might last forever.
After careful research we decided to offer our remaining shares for 10% under the weighted average price on the EGSEX. With small discounts for bulkbuyers.
The price for the SMO is 12,500 isk you can purchase shares in the following 3 ways:
You can purchase 100k blocks by sending 1.2b isk each to "EMFi Manager"
You can purchase 10k blocks by sending 123M isk each to "EMFi Manager"
I will enter sell orders for 12,500 isk / share on EIB and EGSEX pending availability of brokers
This SMO will run for 1 week (or till all shares are sold), Over 3.7m shares available for purchase. We believe that even though we will be selling shares under market, as soon as all the shares from EMFi are public the marketvalue will increase.
I will be running an Employee stock incentive program at the same time. EMFi staffmembers will have the option to purchase shares at 10% discount (11,250 isk/share). All EMFi Members and alts are blacklisted from trading in EMFi shares for the duration of this SMO.